Meet Pyxis
Technology that coordinates, connects, and transforms fulfillment
Pyxis technology orchestrates and optimizes your fulfillment team's workflows so you can meet customer commitments.
The Power of Pyxis
Optimizes resources individually
Intelligent and innovative Pyxis technology orchestrates humans and robots separately in their own directed workflows for agile and rapid order fulfillment.
Manages and directs workflows
Directed task assignment and labor balancing prioritizes and plans resources based on distance, priority of orders, and robot dwell time for continuous and fast fulfillment.
Empowers your fulfillment team
Pyxis keeps your team aligned and informed, eliminating wasteful downtime and increasing pick productivity.
Meet Pyxis Point
Arm your team with the information they need to perform
Pyxis Point guides workers through the picking process, directing each individual where to go, what to pick, and how many of each item to grab when they get there—for increased speed and picking accuracy.
Meet Pyxis Hub
REAL-TIME PROGRESS AND PERFORMANCE INSIGHTS
Order Insights in Real Time
Dashboard views provide real time insight on your team's progress, keeping you informed and up to speed on what's been completed, what's in progress, and what needs your attention. Pyxis Hub gives you the data you need to quickly take action–enabling faster, more efficient fulfillment.
Recognize Your Top Performers
Fine-tune your fulfillment operations with team-based and individual performance views. Boost picking productivity and identify opportunities for improvement or recognition across your team by diving into the data.
Fulfillment Powered by Pyxis
Our unique technology is your secret weapon for accurate and efficient end-to-end fulfillment. Learn how the Pyxis Point mobile application and Pyxis Hub performance insights can improve the flow of goods in your facility by optimizing and maximizing your existing resources.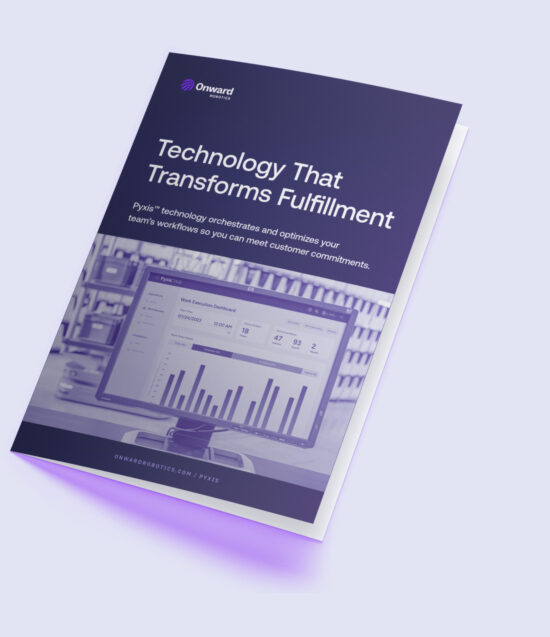 Let's Meet
Our Meet Me solution can be deployed to fit your unique needs and help strengthen your business objectives, so you can achieve and deliver on your operational goals. Ready to learn more?